The Labour Law Department is directed by Mr Craig Jessop. He has twenty six (26) years experience in Labour Law in both the Public and Private Sectors.
The Directorate consists of a Director, two (2) Professional Assistants, one (1) Candidate Attorney and three (3) Support Staff.
The entire Directorate operates as one team dedicated to providing sound labour law advice to clients.
This Directorate offers the following services:
Private & Public Sector
Wage negotiations;
Dispute Resolution;
Retrenchments;
Investigations into allegations of misconduct;
Processing of Disciplinary Enquiries in the Private and Public Sector;
Prosecuting Disciplinary Enquiries in the Private and Public Sector;
Presiding over Disciplinary Enquiries;
Presiding over internal Appeals and Grievance Procedures;
Attending to representation at Arbitrations, the Labour Court and the Labour Appeal Court;
Training on the provisions of the Occupational Health and Safety Act;
Training on the provisions of the Labour Relations Act and the Basic Conditions of Employment Act;
Seminars;
Drafting of contracts of employment;
Consider and investigate Public Finance Management Act contraventions and Municipal Finance Management Act contraventions.
---
THE TEAM

CRAIG JESSOP
DIRECTOR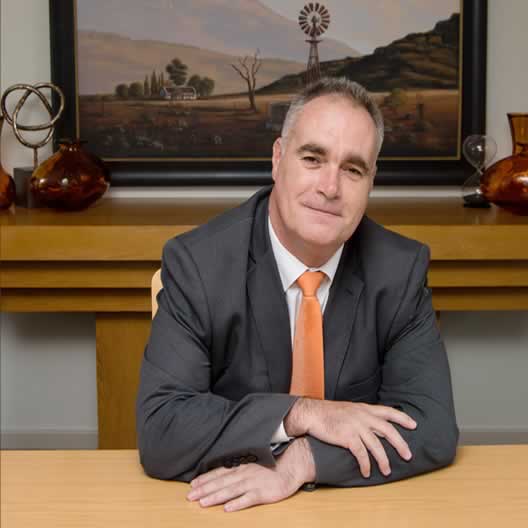 Craig completed his BJuris and LLB degrees as at 1992.
He has extensive experience in the practice of law in all its forms.
Whilst Craig has specialised in Labour Law, he has also developed a Civil Litigation Practice.
As Director of the Labour Law Department, he has the privilege of leading a very dynamic and energetic team dedicated to service delivery in all its forms.
---

MONIQUE COOPER
LABOUR LAW SPECIALIST

Monique completed her LLB in 2013
Discharged her Articles of Clerkship at NMMU Law Clinic
Took up employment as part of an Employer's organisation and commenced her career in the field of Labour Law.
Monique commenced employment with BBV on the 2nd of October 2017 and has taken up the position of Labour Law Specialist.
She is passionate, hard-working and has a virtuous approach to her work.
She tackles her tasks with integrity and dedication.
Monique also offers services in instances of domestic violence, harassment, custody battles, maintenance battles, divorce battles and Military Court proceedings.
---

KALIZA VAN RENSBURG
LABOUR AND CIVIL LITIGATION
Kaliza obtained her LLB degree in 2015 from the Nelson Mandela Metropolitan University.
She commenced her articles of Clerkship at Brown Braude & Vlok Incorporated in 2016 and was admitted as an Attorney of the High Court during 2018.
She is a Labour Law generalist and Civil Litigation.
Kaliza is a dynamic and fast moving Attorney who is passionate about the people that she represents.
She is unrelenting in her efforts to make a difference.
She also provides services in divorces, damages claims and evictions.
---

KIM DIEDRICK
PERSONAL ASSISTANT TO THE DIRECTOR OF THE LABOUR DEPARTMENT

She has been with Brown Braude & Vlok for a period of 12 years and has enthusiastically embraced her role as Personal Assistant.
Kim's skills are "self taught" and with a bubbly personality she brings the necessary calm to any situation.
---

YVONNE DE MILANDER
PRINCIPAL LITIGATION SECRETARY/TYPIST
Yvonne has been with the Labour Department for more than 10 years.
She is a seasoned Litigation Typist and has the exceptional skill of typing lengthy documents with very little error.
Whilst she has a friendly disposition, she often plays "mother hen" to a number of the Staff members at BBV Inc.
---

CANDICE MEYER
PA / SECRETARY

Candice is very much part of the BBV team.
She is also a Litigation typist and Manager-in-Chief of correspondence and files.
She is determined and hard working.
She is definitely an asset to the Team
---
The BBV Labour Law Directorate is committed to rendering legal services that is efficient.
The experience in the Directorate gives unique insight into matters and often seeks out alternative methods of resolution.
The Directorate is committed, loyal and dedicated to service delivery.